Purpose
Search is a useful function to quickly find the same indicator for different countries. There are two ways to do this. If the relevant indicator is Macrobond defined, all it takes is a single click to generate the results. If not, you can use 'By description' in the Actions ribbon to customize your search results.
Searching with 'Macrobond defined'
We have added metadata attributes to data from harmonized databases such as OECD or IMF and to other series describing same concepts. Those same data groups are visible under Concept & Category view in our data-tree and can be found with Macrobond defined. Just click on the series and locate Macrobond defined in the Actions ribbon's Search panel.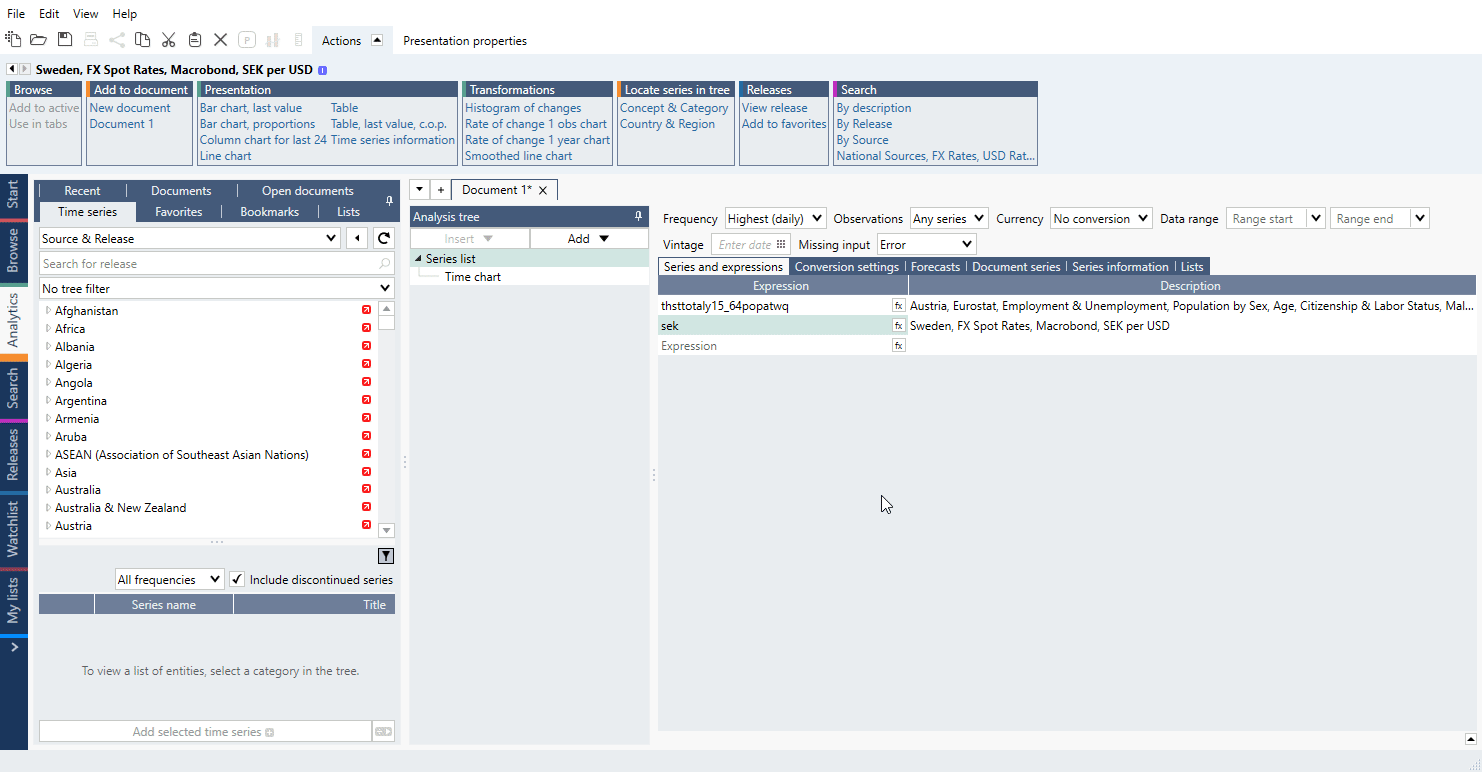 See here pre-1.26 version view
Searching with 'By description'
Macrobond defined might not be available for every series you search for, so if you've clicked on the series, and Macrobond defined is not displayed in the search actions group, it's because it's not available for that series. In that case, you can try using 'By description' instead. You will need to adjust the query. The simplest way to do this is to remove country.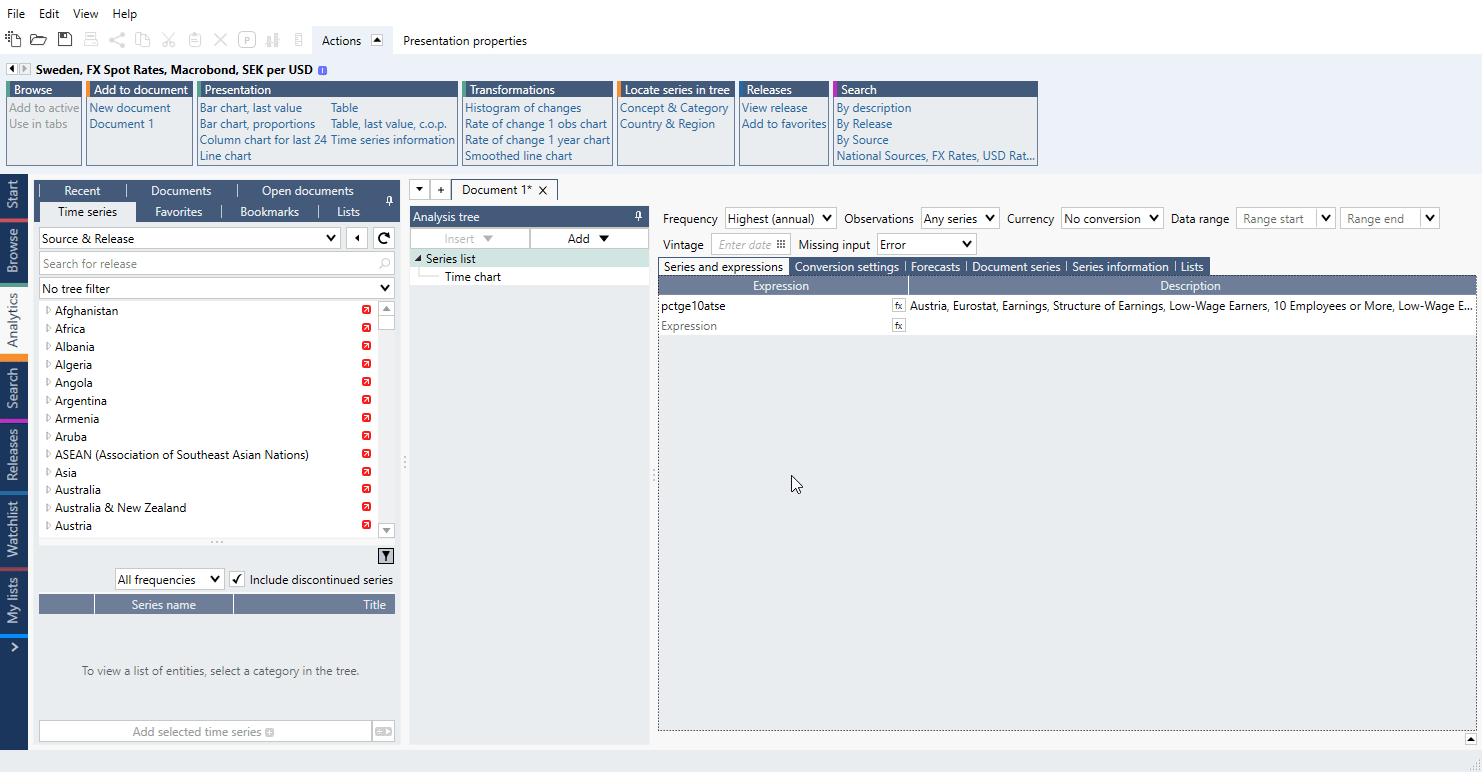 See here pre-1.26 version view
Note that sometimes you will need to delete parts of description or exclude something. Or use a filter. For more information about all methods see Finding data in Search tab.
How to add data to a file?
Hold down Ctrl or Shift key to select all the countries you want to add, and then click Add to Document 1.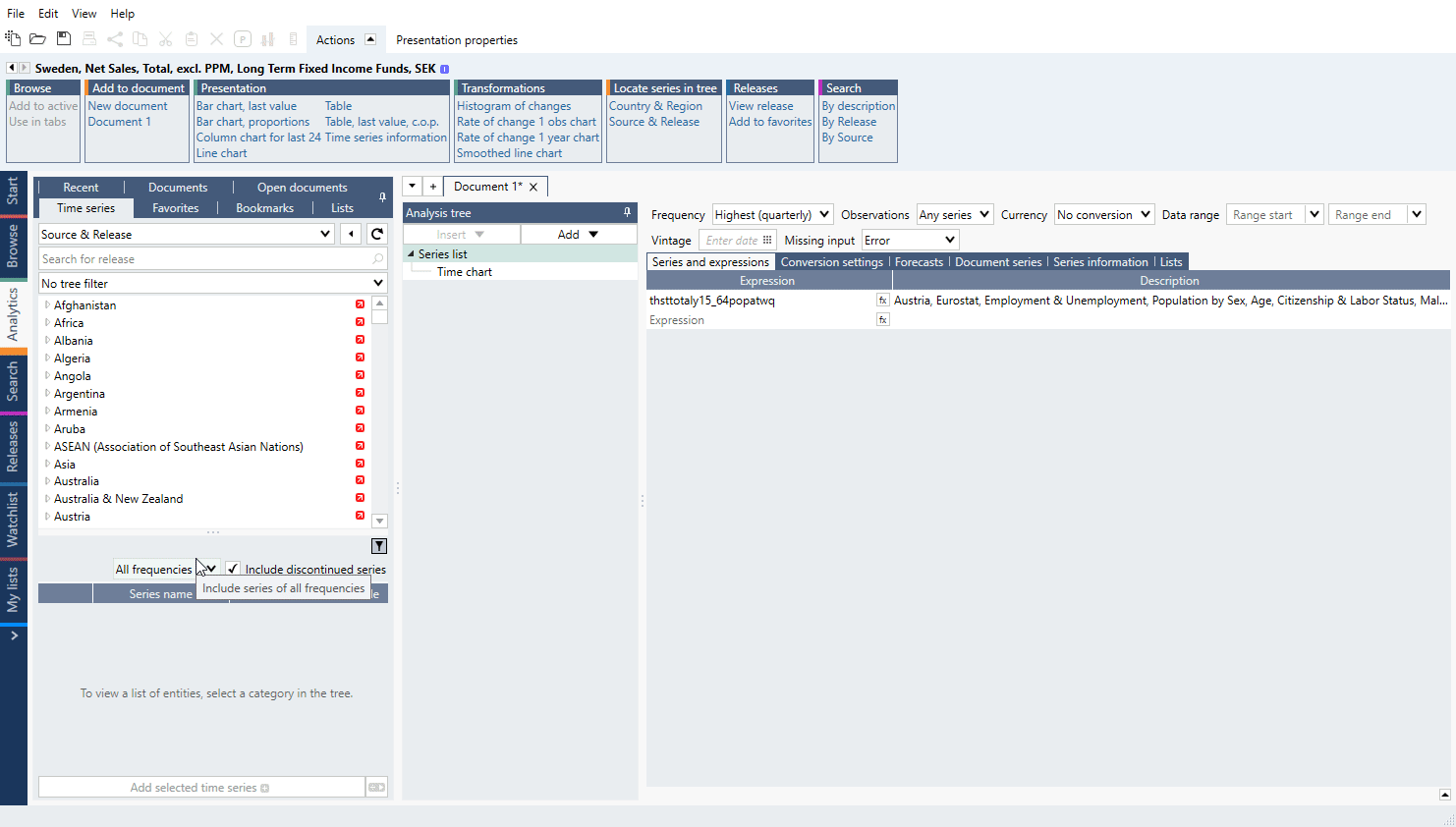 See here pre-1.26 version view