Individual time series are organized in releases - data packages containing all data which were published together by the source. For example, it can be a release with balance of payment data or an employment report. Release activity tab helps you use these entities.
What can I use Releases tab for?
Check next release update's date and hour
Filter releases to see which was or will be published on a particular date or for a particular country/organization
Find headline time series and all series associated with a release
Mark release as a favorite to easily find it again in the future
Add alert to your calendar to keep track of a release in the future
Settings
In Release you have two tabs - Filter and Regions . Both tabs have common settings i.e., Type and Time range panels, but also have their own features.
Filter tab
Here you can search or create your own filter for Countries/Regions, Sources or Releases and save it for later. You can also load already existing filter from one of your accounts.

Regions tab
Here you can select region(s) which you want to display. This tab shows only releases which are scheduled - the source assigned exact 'next release' date. Note, that some countries don't schedule their releases.

Important & Favorites releases
To see only the most important releases click on a ! (Exclamation sign) icon on the left.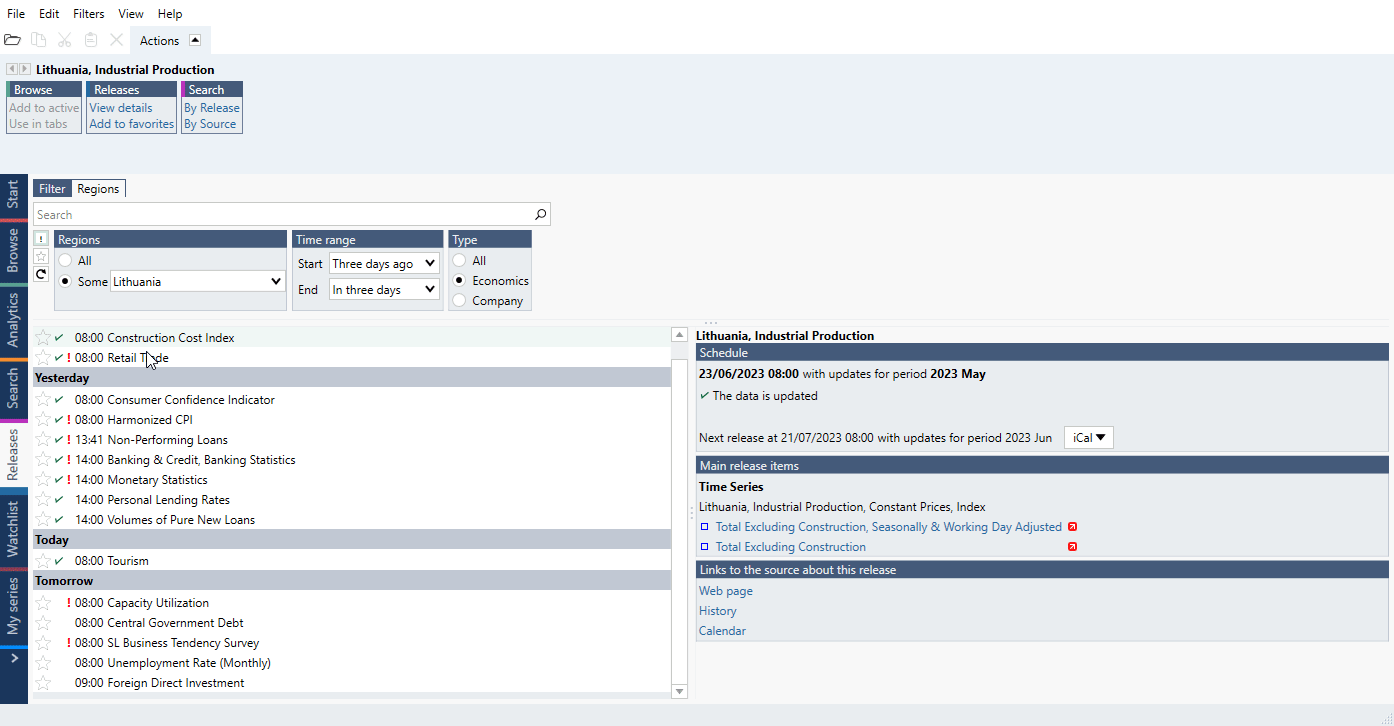 You can also mark release as your 'favorites'. To do this click on a star sign next to a release. Later you can display only those releases by clicking on a star icon on the left.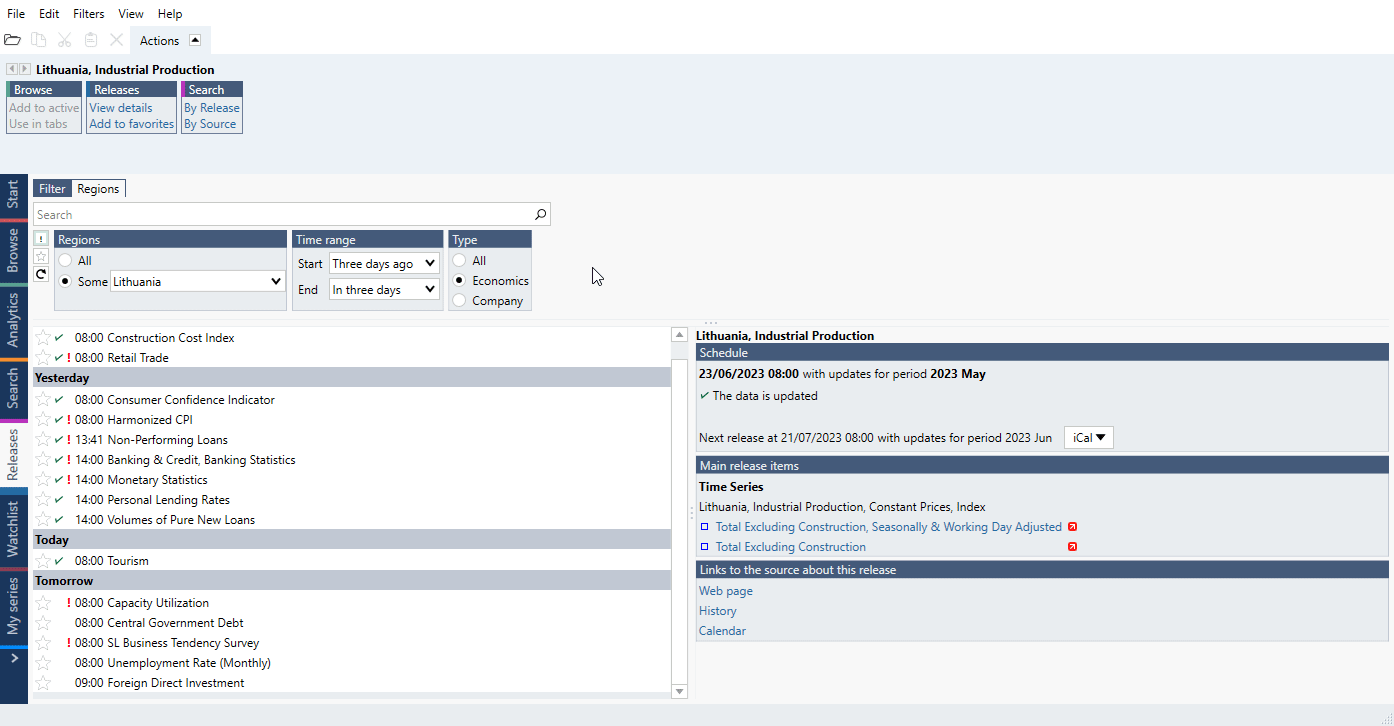 You can also use Actions ribbon > Releases > Add to favorites.
iCal - calendar
You can add release's date and hour information to your calendar. You have to option to choose from:
Add this event to my calendar - this will open an appointment in your mail program which you can save.
Send this event in my e-mail - this will open an email with ics file (calendar file format) attached. You can use it to create an event in a calendar.
How can I know that release was updated?
Next to releases you will see one of the three signs:
green tick -  release has been updated
orange tick - release might not has been updated yet (most probably this release contains many series which are being updated right now)
orange clock - update of this release is delayed by the source (we will update it as soon as it will be possible)
How to see headline or all series in a release?
To view the headline series, click on a release to view the headline series in the pane to the right. Note that some releases do not have headline series.

To view all the series included in a release, navigate to the Actions ribbon > Search, and click on By release.


This action will open the Search activity tab to display a list of all the series included in the selected release. There will also be a Release filter activated for this release.