Introduction
You can test our Web API Series Provider functionality with a view of test database.
Requirements
You will need xml path file which you will receive from your Account Manager.
How to connect?
Download xml file(s) you have received.
Accessing data
You can access this data through Browse or Analytics. Please go to drop-down menu and select newly added database.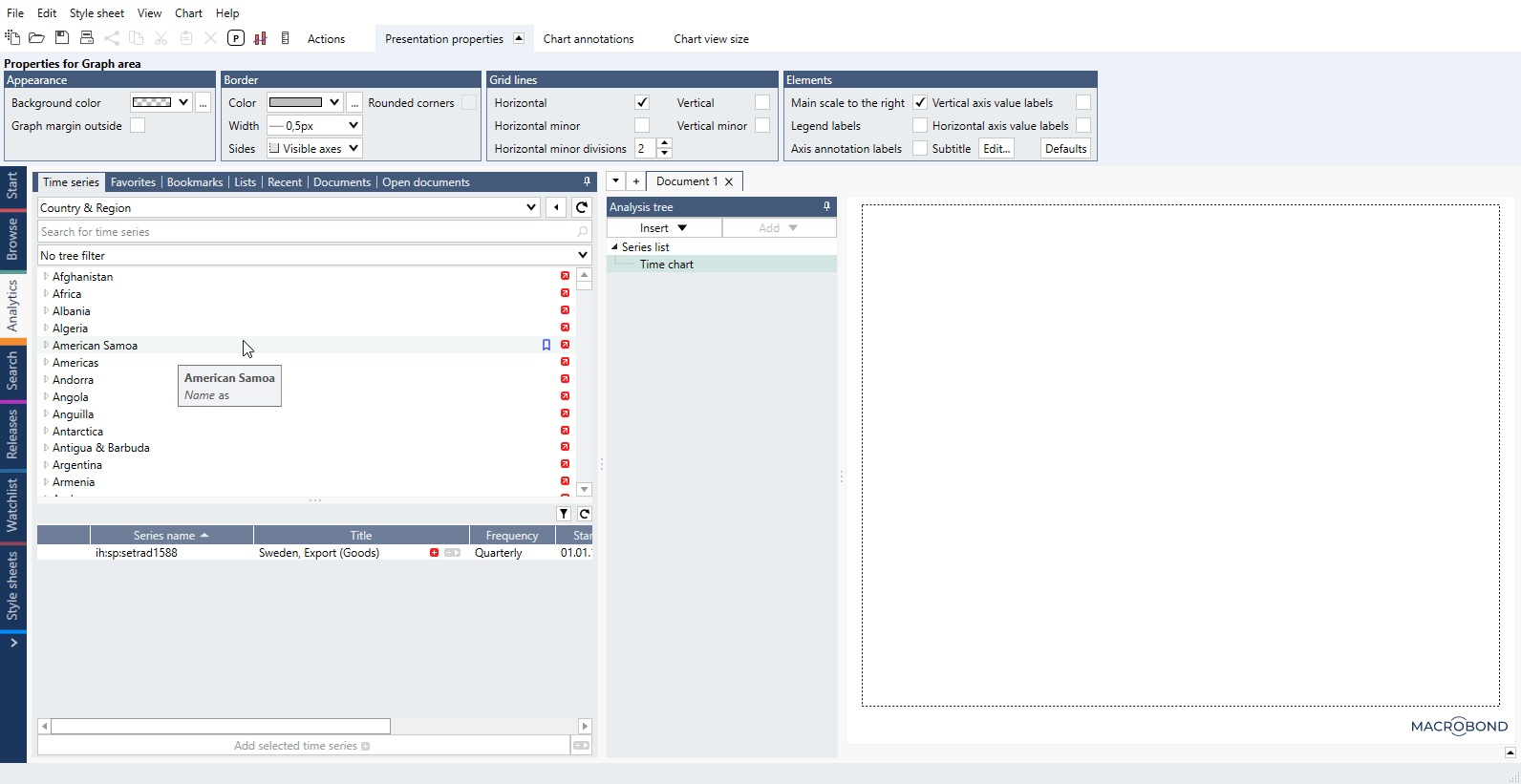 For more information see The Macrobond client Web API Series Provider.