The Releases Activity
The Release activity shows a calendar of scheduled updates of economic data that is updated on a regular basis. You can filter on regions and define your own favorites.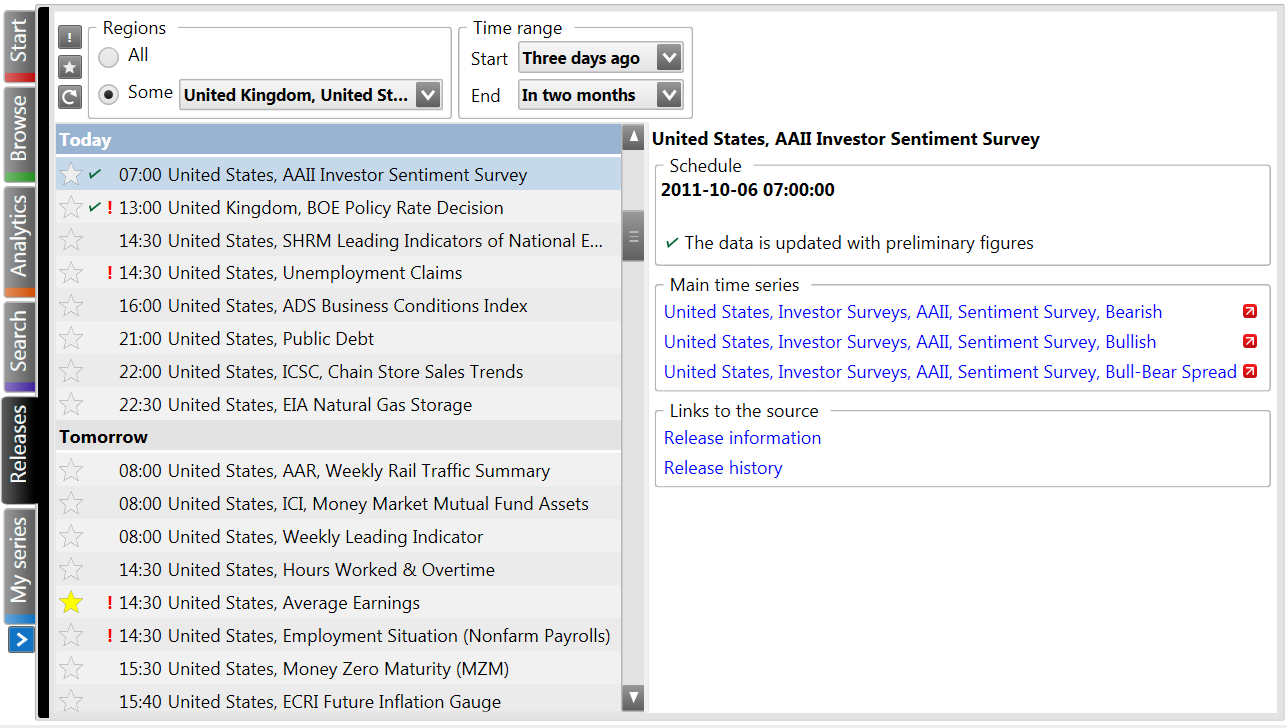 For the important releases there is a list of the main time series updated by the release. You can select one of the series and then use the Action bar to show the series or add it to a document.
top