Application Activities
Application main elements
These are the main application elements that are always present.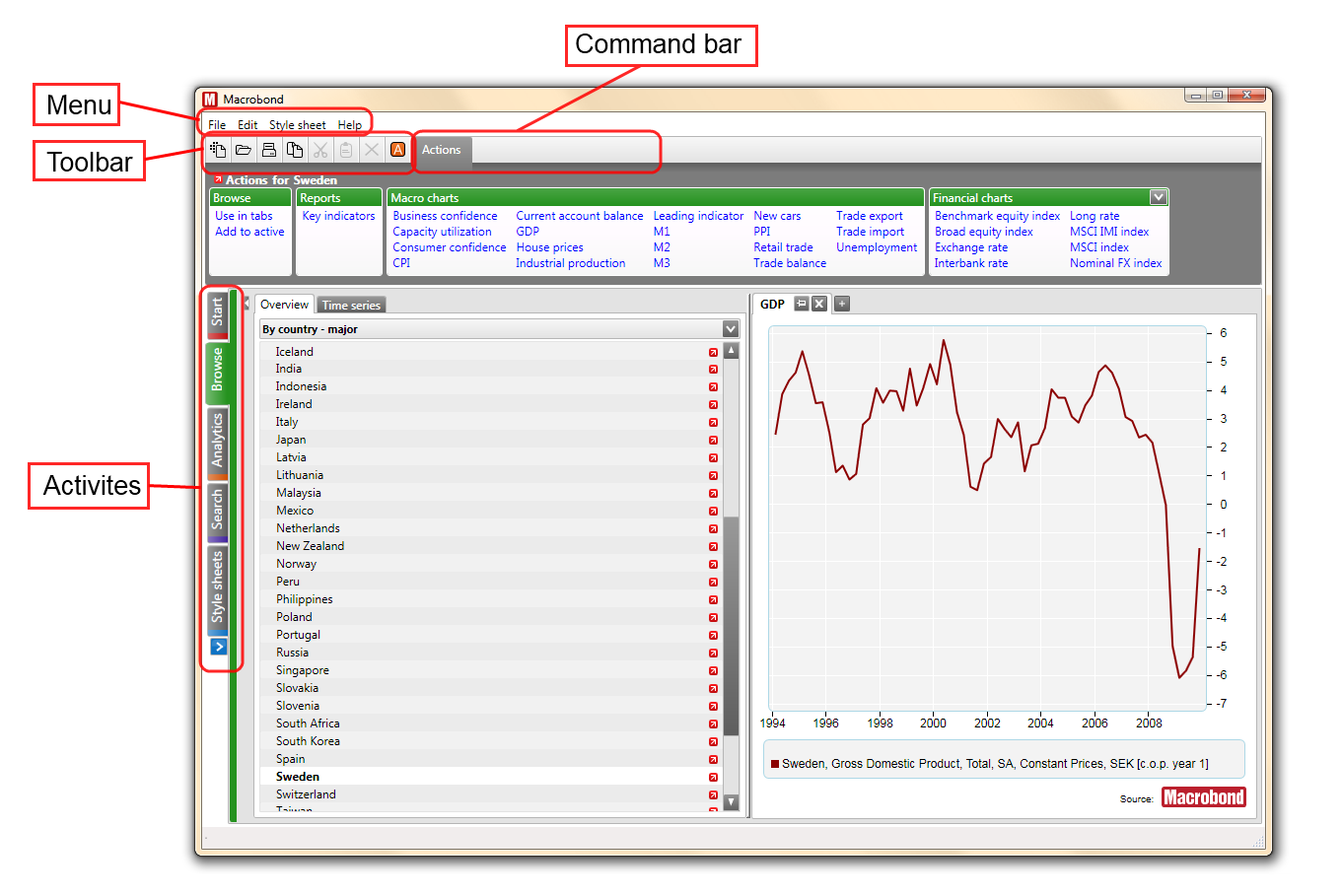 By selecting an Activity you select the main mode of the application.
The Command bar contains commands, properties and tools on different tabs. The set of tabs depends on the chosen Activity.
The Action tab of the Command bar is always available and shows actions you can do based on the most recently selected Entity. An Entity is a Country, Company, Time series, Region, Exchange, Index or a Security. Most actions will display different types of charts and reports.
The Menu contains commands that are either always available, such as Open in the file menu, or are specific to the current Activity. The Toolbar contains the most commonly used commands.